TWIN EVENTS | Join us this Saturday at 7PM - September Full Moon
ALL ARE WELCOME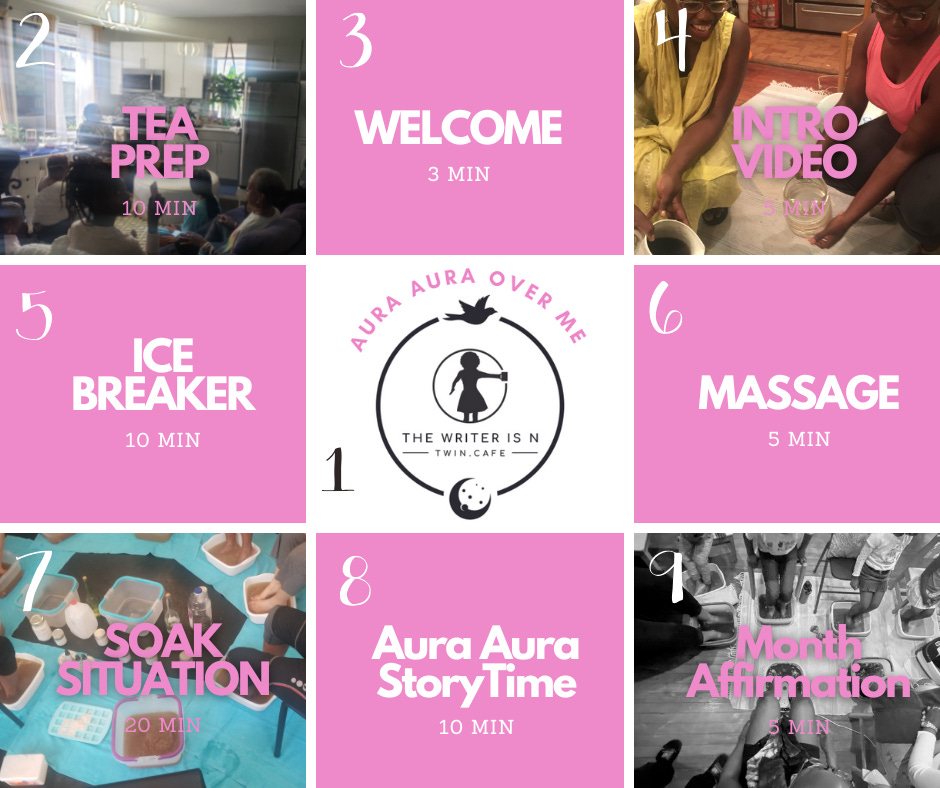 We invite you to join us…
SATURDAY, SEPTEMBER 10
FOR OUR
FULL MOON SOAK
Join us! You do not necessarily have to soak, you can come chat it up and do icebreakers. You can also soak your hands!
---
To join the video meeting, click this link:
---
What You'll Need for Saturday
Prepare four to six cups of peppermint or chamomile tea (if you can)
Access to warm/hot water from a tap/faucet
A container to fit your feet and hold warm water
Baking soda
Essential oils (if you have any)
4 - 6 cups of plain or apple cider vinegar
Towel
Creme / body oil
Candle, incense if you like
---
September FULL MOON
Saturday, September 10, 2022
7 –8:15 pm EST
Online
Feedback from previous Soak Circle Participants:
Calm, Soothing, Generosity, Creative

It was relaxing and thank you! As a tarot reader and poet myself, it was great to hear blkcowrie talk about her experience.

Being together and listening and laughing and not feeling like anything needs to be completed. A beautiful opportunity to be with folx I love.

I enjoyed this a lot -- every part...I loved the energy and the ritual, and the group. Good preparation for the full moon. Thank you!

I loved the whole thing...

The profound opportunity to be together and not stress

Warmth, community, loving vibes, activities for body and blossom
See You Saturday tho!
N