Check on your WEAK friends tho
1 Recipe, 2 Photos, 3 Things
Aura Aura Over Me is a community newsletter highlighting the arts of poetry, gathering and media.

Please consider (1) clicking the ❤️ at the top of this email to "like" us, (2) subscribing, (3) supporting this newsletter by sharing it with friends and family and (4) buying us a coffee here.
1 RECIPE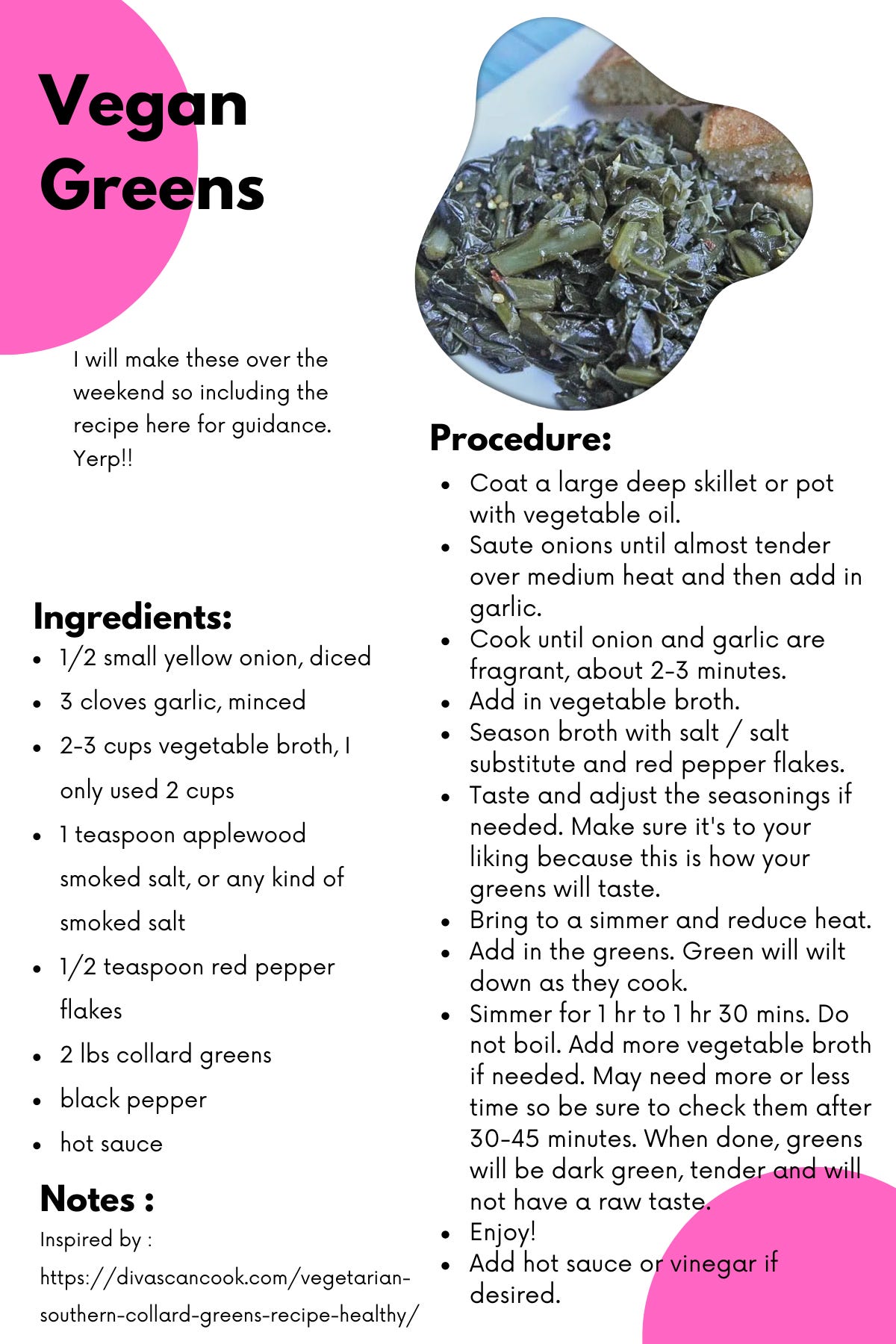 ---
2 PHOTOS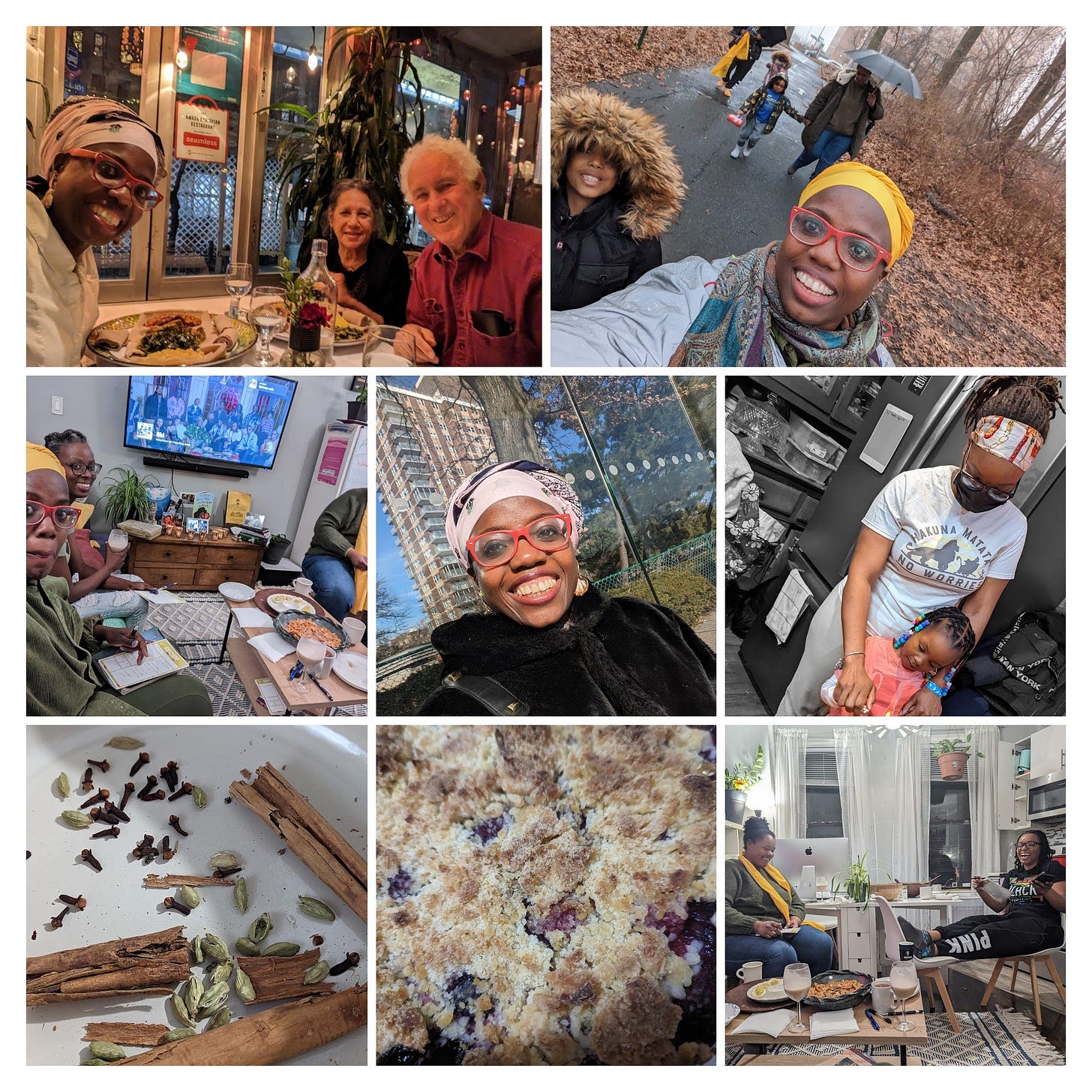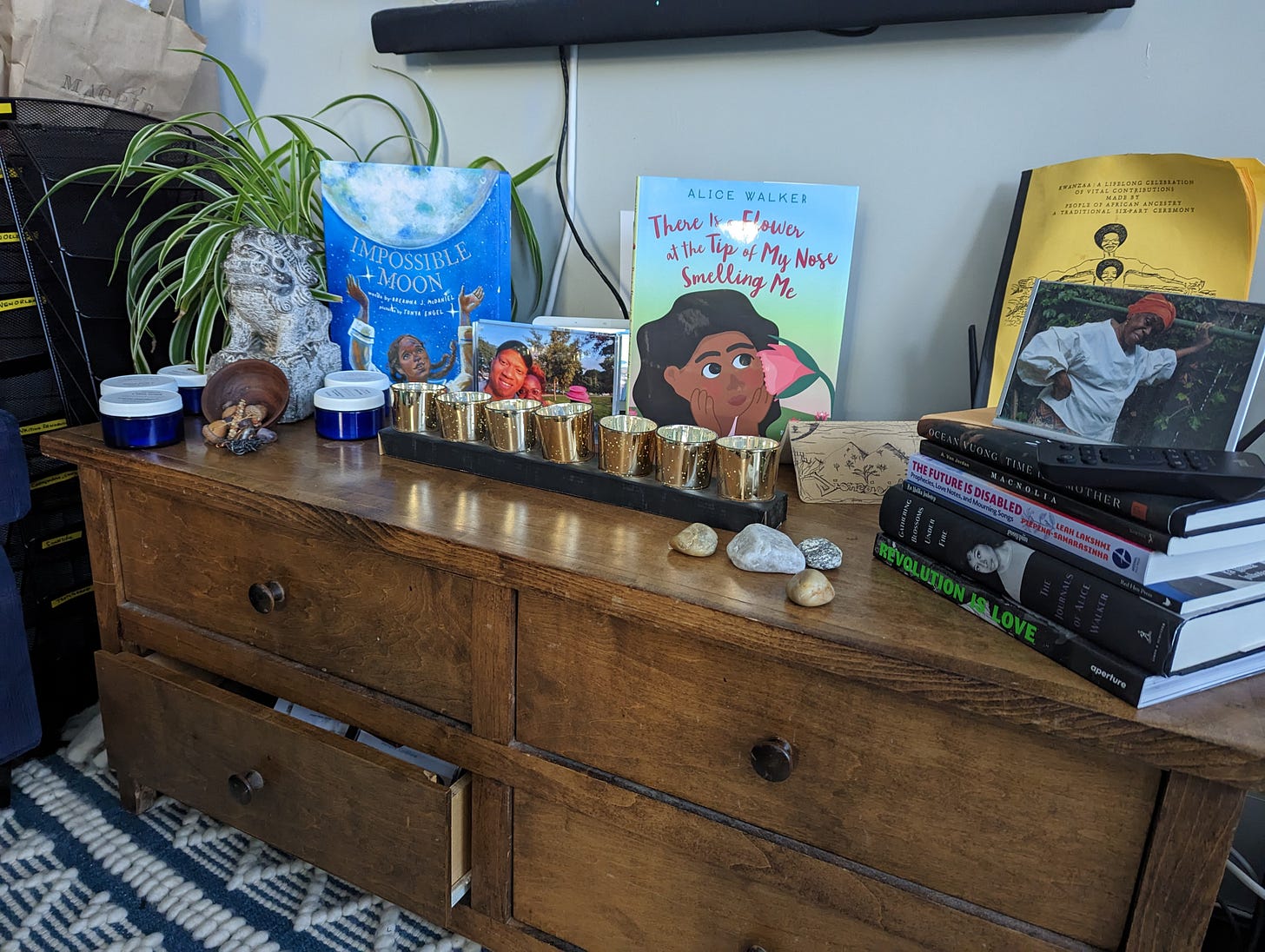 Thanks for reading Aura Aura Over Me! Subscribe for free to receive new posts and support my work.Subscribe
---
3 THINGS
Mursi is here
Our faith over-fear shea creme for January is here! I chose not to put coconut oil in this batch, and it's still a great creme but I am going to keep this batch for our soaks. This creme came together with the below playlist, so please feel free to check out the music.
TOMORROW: Join us in the Bronx for a soak
We'll have soup on hand, and get into a short soak situation. Please reach out if you're able to stop by.
Check on your WEAK friends tho
This week I really wanted to be on the phone with friends at random [you were on the phone at random, zing] or popping up at someone's house uninvited but welcome [boo's house, knock knock]. I surmised like others, that being largely close to our quarters for the last three years had, yes, impacted both our inclination and desire to meet up, hang out, and socialize. [hmmmph, surmised??, what else you surmising zing]
I said to myself that I had independent friends; that is, capable of managing the vicissitudes of life largely on their own, capable of getting through the ups and downs. I guess I missed my friends that helped me get through the middles, when life was not completely copacetic but not hardly chaotic. [give thanks zing that you in a new year, rested and ready for new chaos]
Part of the truth is that many of my friends are daughters, a title that does not always inspire the length in love we go, or have gone, to keep our parents well, safe, and sometimes in check. Mama has flown, almost two years now, and so I am at work tinkering with the few friendships I do have. [you a mechanic too, zing? props]
What I think I want, or miss is a gurly gurl friend. Won't you be my gurly gurl, my twin sister would tease Sa-sa, our late niece. Sakile would look at her with a mischievous grin and go on being herself. I miss my gurly gurl friends, the ones formed in kindergarten, Montessori, middle and high school. Even college, and from teaching, writing. [no lie, i fucked up a few friendships last year. u too?]
Some of these folks may be reading this, saying, I spoke to your ass Tuesday, Nzingha. But others, no, I have not spoken to you in some time. Because I am determined to use this metaphor, it is as if I have been running a vacuum over friendships gone dusty. [yooo..your friendships need dusting? u got jokes zing] Quick be the way my friends slip away.
Is this also what it means to be a strong friend? The friend that gets a pass on the call because they strong? But, like, real talk, strong friends get weak too…but, nah…hold that down…don't be blowing up my phone :P
And, yes, happy full moon!! ❤️
cue: Weak by SWV
Thanks